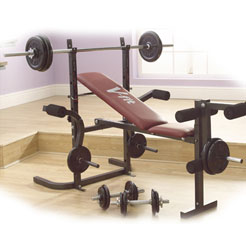 I used to love watching the World's Strongest Man competition. I haven't googled it yet, but I wouldn't be surprised by a World's Strongest Woman competition.
Shouldn't every woman in the world qualify?
I have always loved weight lifting. I got hooked on it in High School, but I wont say that was something I did through thick and thin. When the opportunity was there, I would join a health club, or use a school's facilities to lift weights. I can't stand health clubs, but that's another topic.
I don't know how strong I am, or how strong I was.
I remember when I moved into my first apartment. My Dad looked at the re-arranged furniture and asked me who helped.
I said, "No one." He was aghast. He said that if I have to move heavy stuff around ask him to help out.
I heard him, but I wasn't bothered, because I didn't have any problems moving around heavy objects. I still don't. I can haul a sofa around with one arm. I never get a sore back or injuries from it. I've found it to be a challenge that I can manage.
A few years back a guy I was seeing was getting on my nerves. He was 5'8″ and weighed between 150-175 lbs. In a humorous mood I picked him up a few times. I suggested he gain some weight.
Currently, I have the weight bench on the top, but I drool over having the one on the bottom someday. I want the full workout weight bench.